Welcome back! Ill pick up where I left off and conclude this historical adventure with a bit of teaaaaa.*sips*
Anyhow, my hard work had paid off! I was was offered my own independant show and time slot at New York Fashion Week the coming September and I made my next leap in my career in design. I collaborated with the astounding talents of Michelle Uberreste for a hive-mind themed collection to be shown that September for SS15 for my first independant show.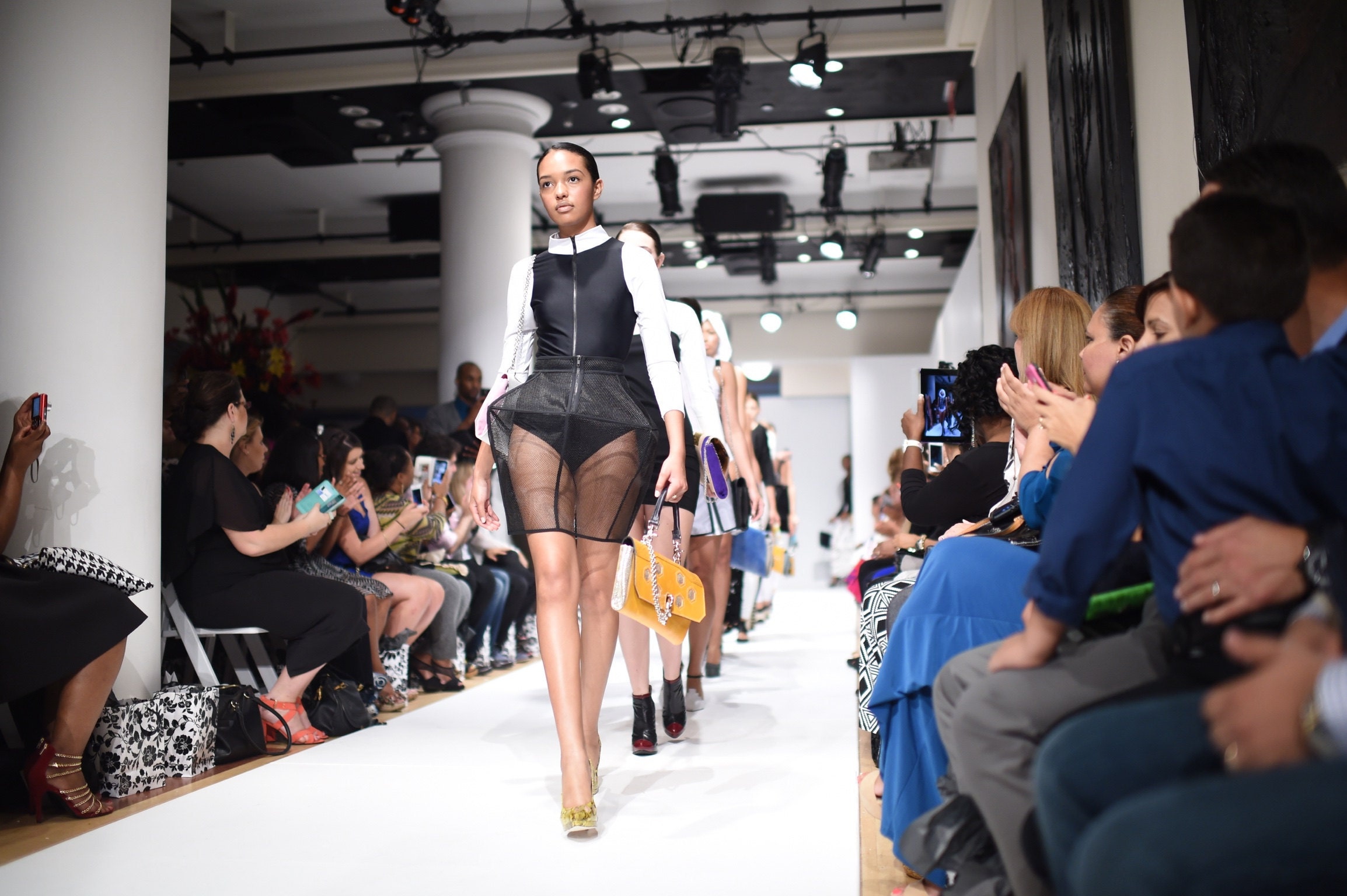 Photo by: Stephanie Parsley 
We have since become dear friends and she is still making killer clothing that you can find here. 
Oh, check this out. I was sooo stoked that Roberto Cavalli's son followed my Instagram page at the time. That is, until I saw his next seasons' collection.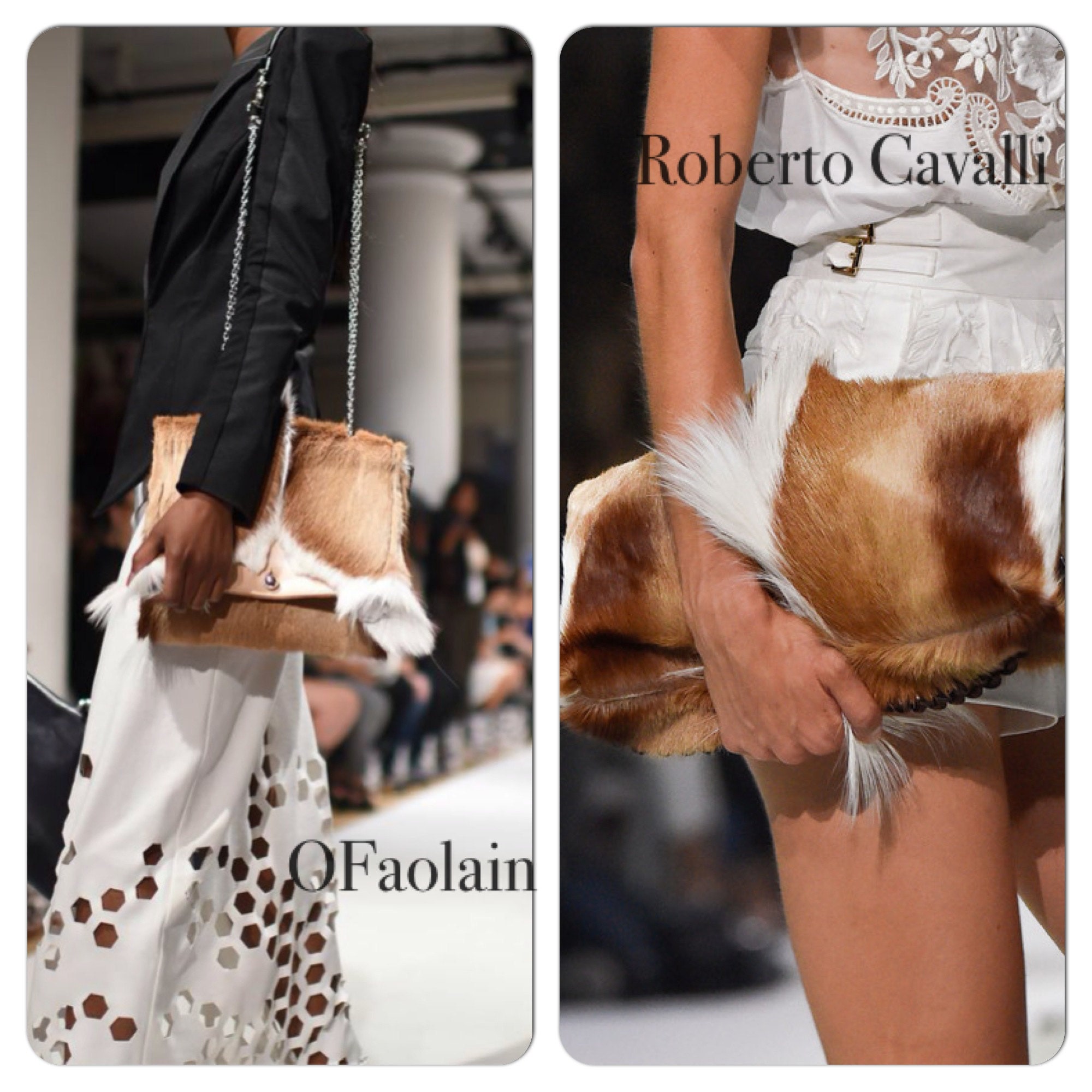 😒😒😒 Insert dramatic music *here*
Anyhow, I hit back with another springbok mohawk bag the next season: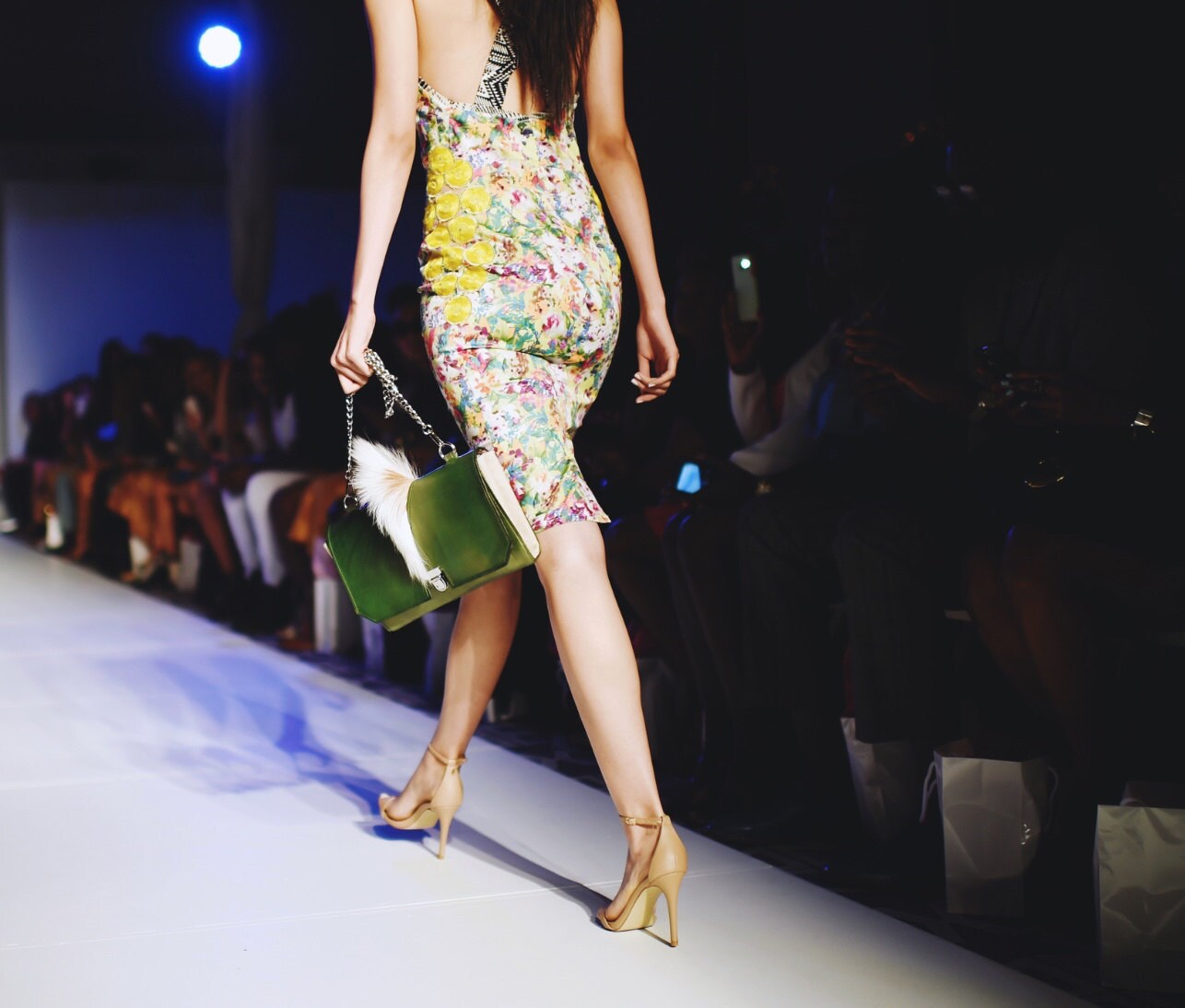 Korto Momolu SS16 | Photo by: Stephanie Parsley
and the next: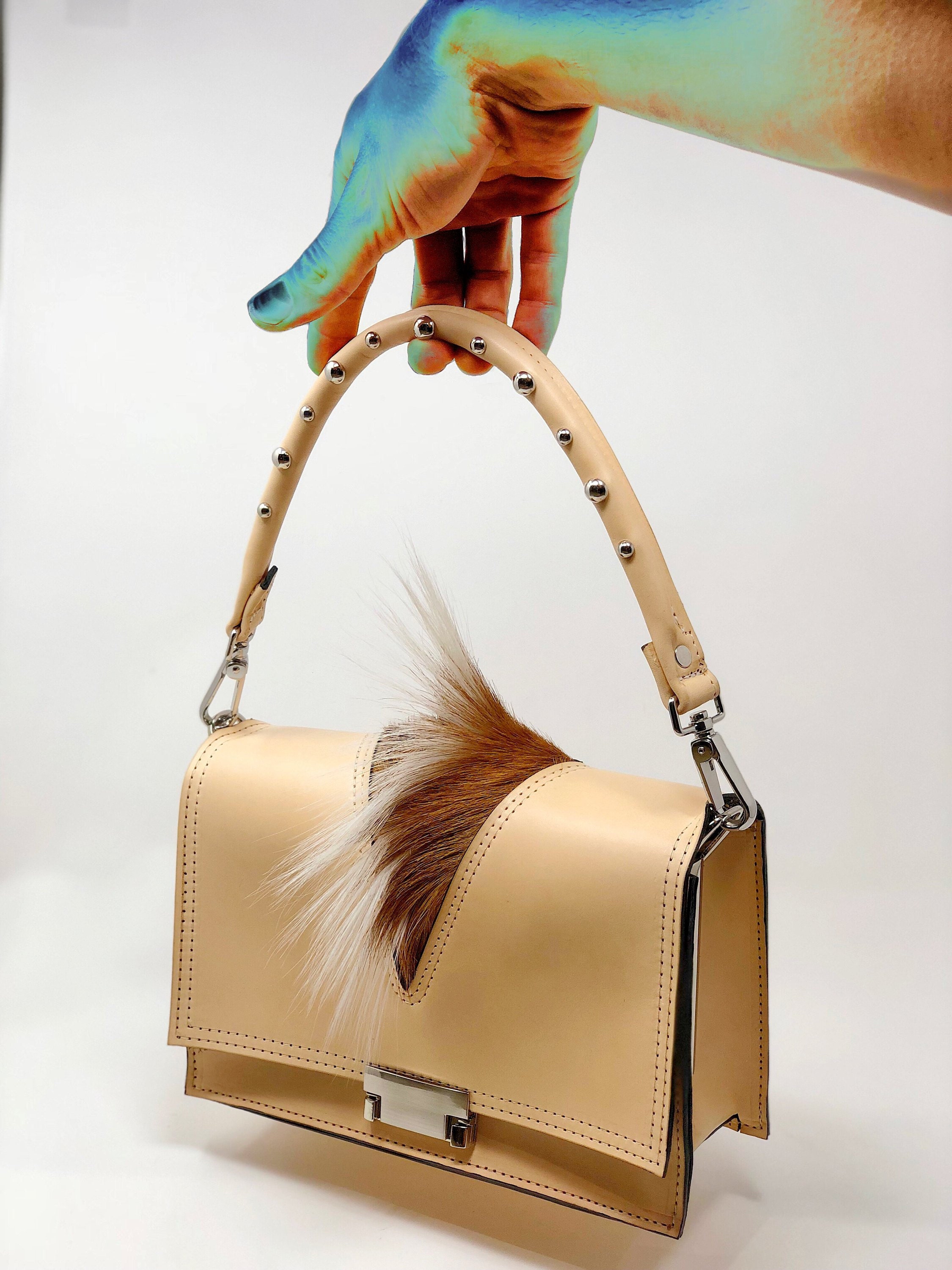 and guess what,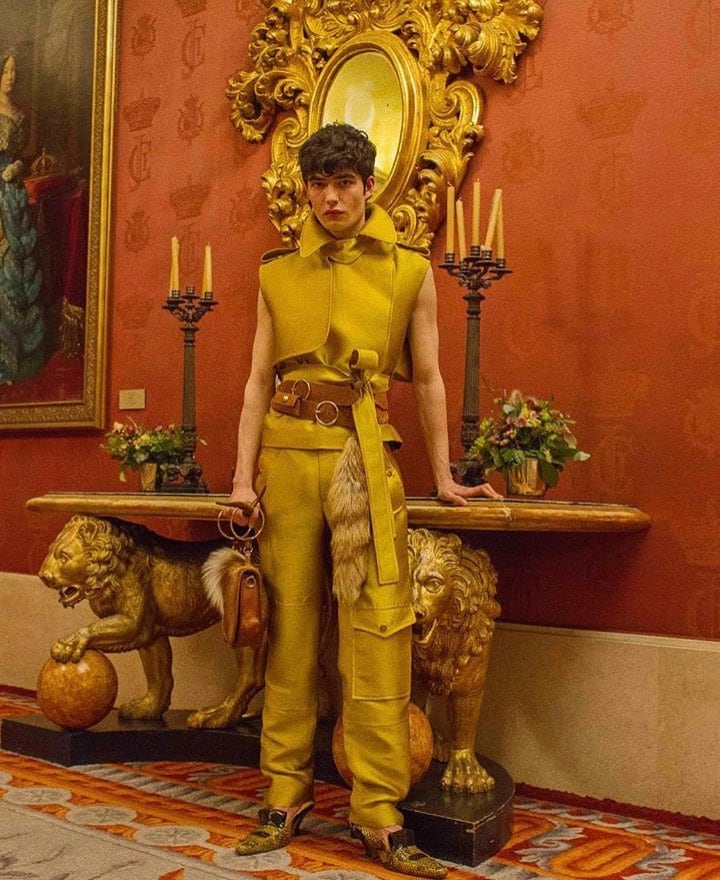 Paloma Spain stepped up to do...a better job than Cavalli, at least. 
So I had, and am still, learning that there is A LOT of copying in the fashion industry (A great source of this here). Sometiems it is malicious and other times I believe artists are just on the same wavelength, or whatever.
Regardless, It became my mission to keep my art mine and mine alone. I want to offer the industry something that is new, well-made, whimsical, tongue-in-cheek, glamorous and smart. I continued to grow my brand and in 2017 I left my PhD program in epidemiology and my day job as a biostatistician in our Epi department to do this full time.  
I think we all love when we see art in fashion. It has always been the case right? But so much mass production and quick fashion has led us all, myself included, to believe that things are easy to make, cheap to produce and I should expect them at my fingertips always. Thats not how art is made. I miss opening Vogue and being inspired by quotes, by interesting people, and by designers who knew themselves and put their art ahead of a buck. Most people who make leathergoods produce the same designs as everyone else, over and over. I want to bring art back into the spotlight and for those of us who appreciate an art-centric fashion universe I want to bring a little hope that those days are not gone. There are other amazing designers who are forward thinking and have unique points of view. This is just my story and I want you to be a part of that.
I want to share this journey with you and offer a bit more introspection into my day-to-day life as a craftsman,business owner, and designer. I will be sharing my daily work and inspirations and just overall showing you a bit of the behind-the-scenes life of an independant handbag designer who is obsessed with art. I hope you stick around and enjoy this journey together with me. 
Cheers, Bryant