- Currently listening to/ Suggested reading vibes: https://open.spotify.com/track/5ljvcERlitTM6VPFvCzhLW?si=MR5QGJQQTMq-6QiRhLHDEQ
- Cover image by the incredibly talented Demoontier https://www.instagram.com/demoontier/          Me in one of my favorite costumes I made.
We all know DNA as being the genetic component of life but there is much talk in the industry about "Brand DNA". I'm relatively new to this term myself but it was asked of me recently "What is your brand DNA?" and it got me thinking...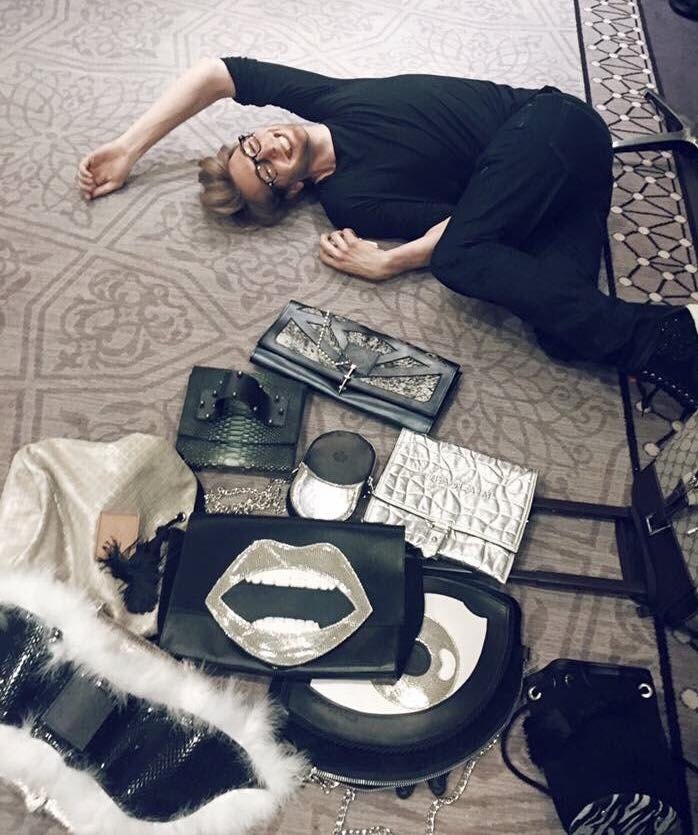 - Photo by Jessica Humerick of me after I missed a flight, spent the whole day going insane and a long run down several NYC blocks in the snow to just barely miss a show...yep it happened. But what can you really do at that point? You just have to laugh some things off in life. 
Basically I was asked "What is quintessentially "OFaolain" in my designs?" or "What are the defining characteristics of an OFaolain piece? What makes it it itself and not something else?". Its an interesting question and I'm sure many designers can say what specifically makes it theirs, whether it be a logo or particular style or shape. For myself, I make one-of-a-kind pieces so I had a hard time pinpointing which one of my designs was most me. Well, thats an impossibility to determine when they are all parts of my expression. I had to take a step back and realize that I was looking at the situation under a microscope and missing the bigger picture. I make one-of-a-kind pieces...Why? Well, I'm a huge proponent of personal style and individual expression. OH...DUH!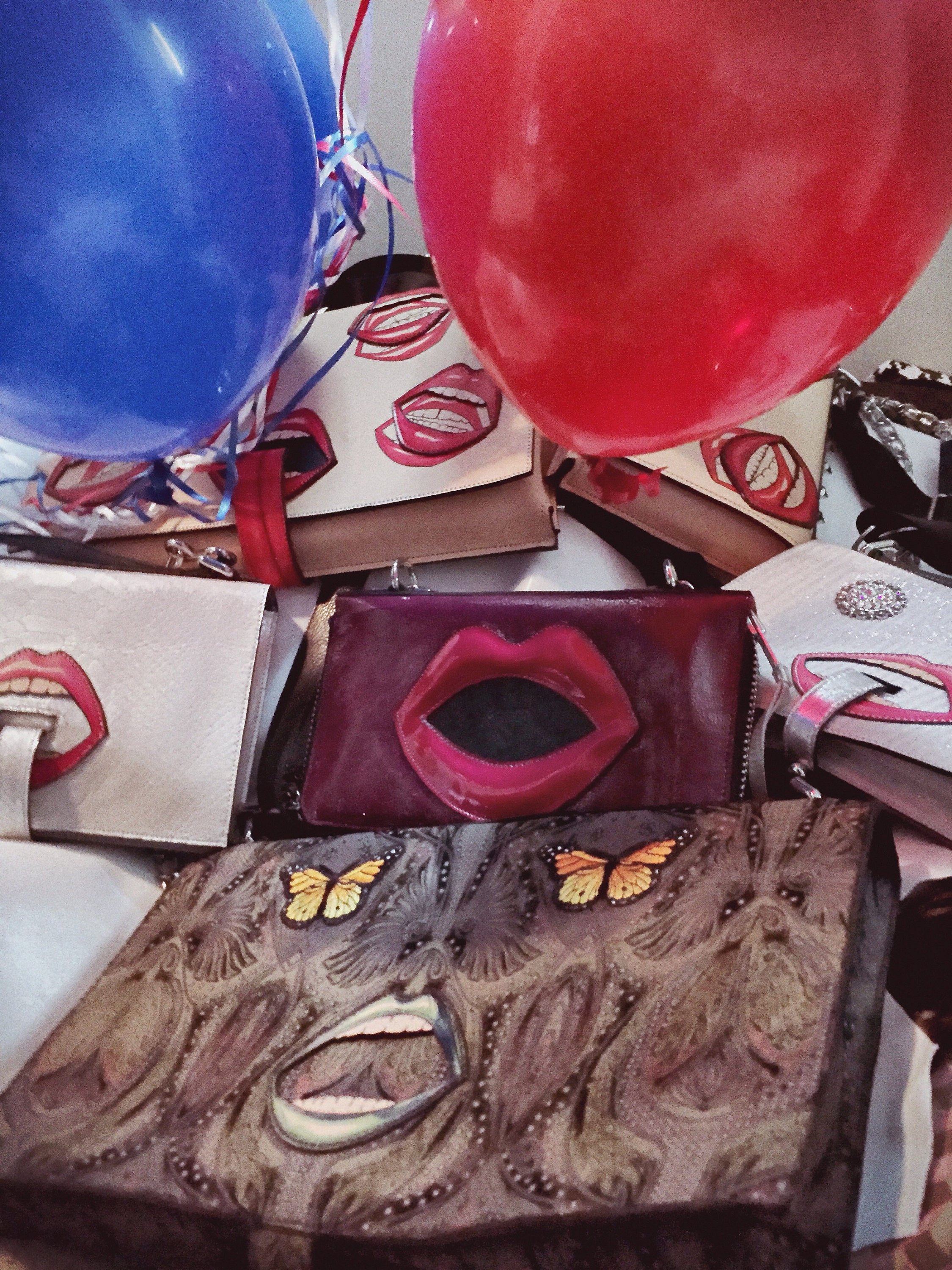 - Several individually themed bags I've made with hand-painted lips (copic markers).
My brand DNA is all about individuality and personality! High quality accessories that will inspire people to be more themselves through unique designs and a thoughtful point-of-view. 
I want to make items that people can channel facets of their personality through. Items that say "Hey, I may work at a bank but I have a killer personality!" We put on our personality when we get dressed. Sometimes you might be channeling "sassy but classy" one day and "fun and flirty" the next. These are all parts of you and you dress them differently. Having a more meticulously curated wardrobe helps really represent you so much more authentically. One-of-a-kind or made-to-order pieces are an amazing addition to anyone's armory. Because lets face it, we wear clothing like armor and, I'd like to think, we wield accessories like weapons! What we wear is our first "Hello" we say to anyone.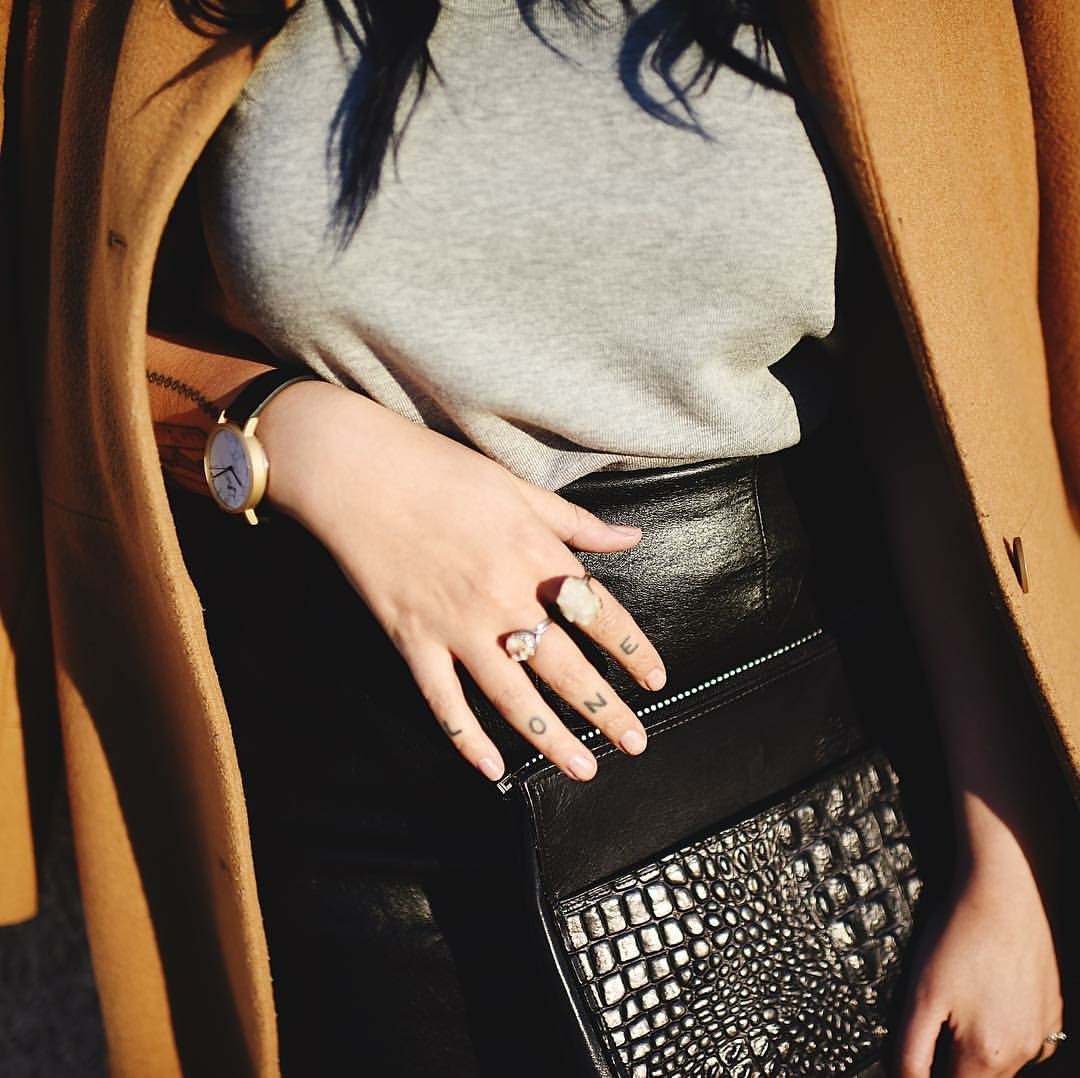 - Jessica Humerick with OFaolain "Cold Blooded" zip-top clutch
If you're a strong individual who knows how to dress the part but you're a social butterfly too and love making friends, how do you say that? A chic suit will make you look classy and powerful but throw in some funky shades and a bright bag and you've got a look that makes you so much more approachable. Represent yourself well through clothing and accessories and try to stay away from fast-fashion. Its better to spend your hard-earned money on quality pieces that will last and that you can pull out of your wardrobe in 5+ years and still be able to rely on, style-wise and quality too. You'll have a lot more fun getting dressed and you'll feel like a rockstar when you feel like your best self.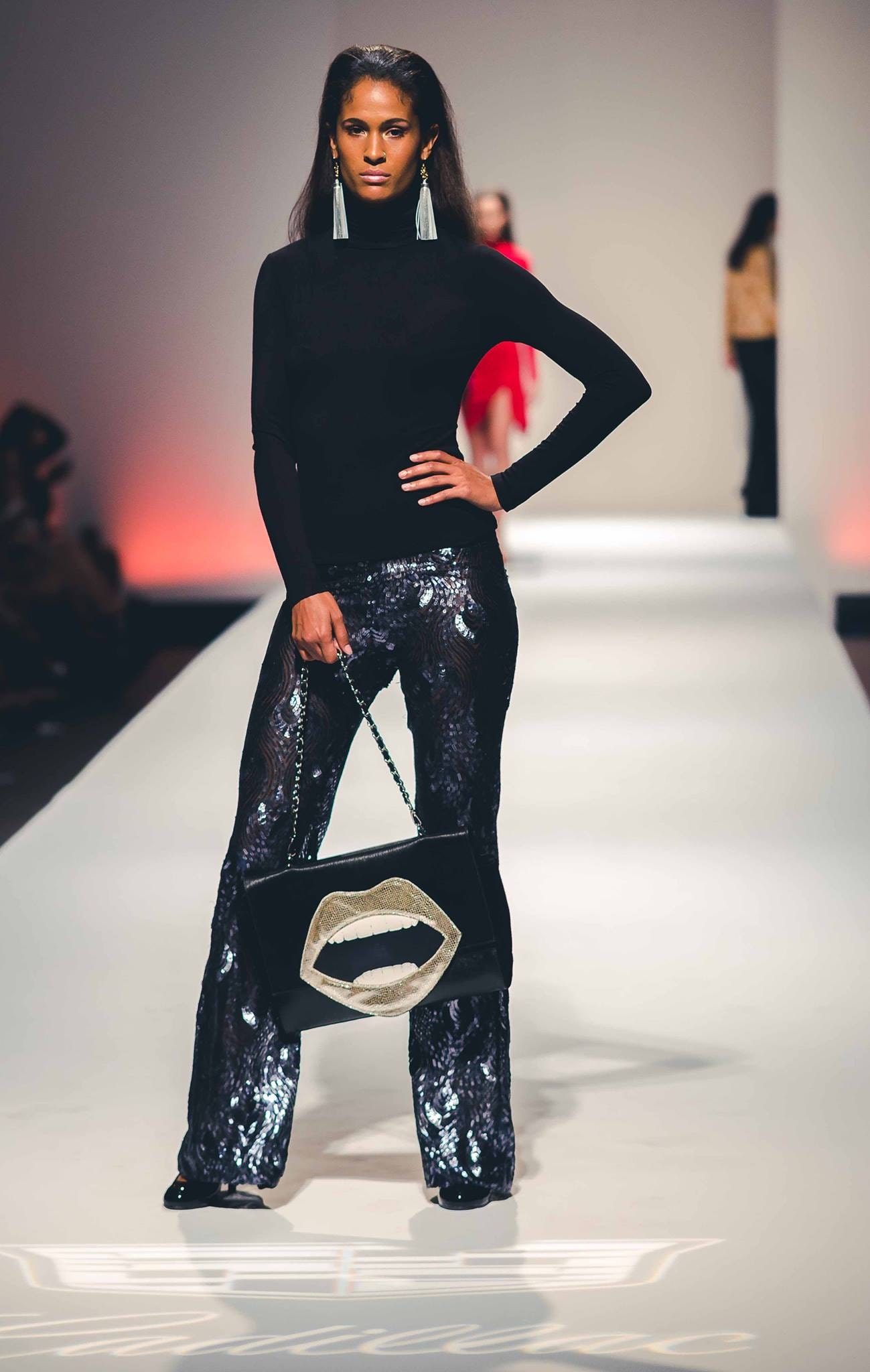 - FashionXDallas Daniel Esquivel runway with OFaolain bags 
My rule-of-thumb is to avoid stores that mass-produce overseas. We all know that these places don't provide their laborers with living wages, it doesn't contribute to our own economy here in the US, and it certainly doesn't help the already struggling fashion districts that used to boast jobs and opportunity galore. Instead, try to invest in one or two great pieces each season, especially from local designers if you have some in your state you follow or love. You will thank yourself when you have a steadily growing and sensibly tailored collection of pieces that each represent you individually. Mixing and matching items in your wardrobe will be a blast as you find out more about yourself through experimenting with looks and combinations using elements you've curated yourself. You may just find your own Style DNA!